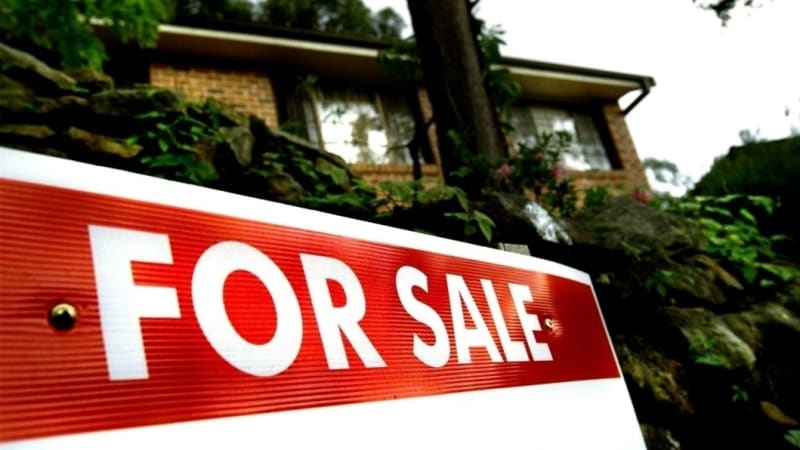 Moody's believes the overall Melbourne market will slip by 6 percent through 2019 after a 0.1 percent fall in 2018.
Values ​​in Melbourne's inner-east – around Kew, Camberwell, Box Hill and Hawthorn – are 11.2 percent of this year after losing 4.8 percent in 2018
The city's inner-south, including Brighton, Caulfield and Sandringham, is forecast to see a further fall of 10.2 percent over the last year's 4.3 percent drop. Other parts of the city are all expected to lose at least 4 percent.
Apartment values ​​across Melbourne are expected to ease by 3.2 percent in this year and another by 2.8 percent in 2020.
There are substantial differences by suburb, with apartment values ​​for in-city forecast to rise by 2.7 percent in this year while in the neighboring inner-east they are tipped to drop by 5.7 percent.
Other large falls are predicted for the south-east including Narre Warren and Cranbourne (5.5 percent) and the outer east (4.5 percent).
Outside Melbourne, the situation is much brighter with Moody's expecting house value increases in Ballarat (6.7 percent), Bendigo (5.4 percent), Geelong (7.2 percent) and Shepparton (4.6 percent).
Wangaratta and Wodonga with a moderate decline of 1.5 percent predicted.
In Sydney, Moody's is predicting an overall drop of 3.3 percent in values.
The biggest falls are tipped for suburbs including Ryde, Epping and Hunters Hill (6.6 percent) and the eastern suburbs (6.7 percent). By contrast, Moody's believes values ​​in Blacktown may lift by 0.2 percent while the entire northern beaches is tipping a 2.6 percent improvement.
After dropping by 2.9 percent in 2018, values ​​for apartments are tipped to improve in Sydney by 0.2 percent this year.
The company said the overall national market will go down through the next 12 months.
"The Australian housing market will continue to correct in 2019," Moody's economist Katrina Ell said.
"The Sydney and Melbourne housing markets will keep the decline after sustained weakness in 2018."
Outside Sydney and Melbourne, Moody's Brisbane (1.2 per cent), Hobart (2.7 per cent), Adelaide (2.6 per cent), Canberra (6.1 per cent) and Darwin (3.7 per cent) would see some growth in values.
The Perth market will, again, edge down with Moody's forecasting a 2.8 percent drop.
There will be swings across the perth market with the inner city tipped to see a 4.7 percent lift in house values ​​but the north eastern suburbs, including the Bassendean, Mundaring and Swan council areas, a 8 percent drop.
Ms Ell said with home buyers already taking high levels of debt, and with wages unlikely to grow quickly for some time, they may have even more their lifestyles that maintain broader economy in feed.
She said while bank regulators had done a good job in the overall market, and the Australian economy remained in solid shape, there were clear risks from the property sector.
"Ongoing weakness may begin to hurt consumer spending, as households, especially those that have purchased property recently in Sydney and Melbourne, become increasingly risk-averse," Ms Ell said.
"Already, the household savings-to-disposable income ratio is down to 2.6 percent, its lowest since 2007.
"Absent a more significant rise in incomes, consumers may have to rely on more debt to sustain their spending, adding to an already-elevated level of household debt."
The warnings on debt levels are seen in the last few weeks.
The Federal Chamber of Automotive Industry's figures showed in December, 2017 in the same time of December 14.9 percent.
Sales in NSW were down by 19.7 percent while vicinity in Victoria they fell by 17.9 percent. No state or territory reported
Car sales are a useful insight into overall consumer confidence and ability to access lending.
Shane is a senior economics correspondent for The Age and the Sydney Morning Herald.
Source link