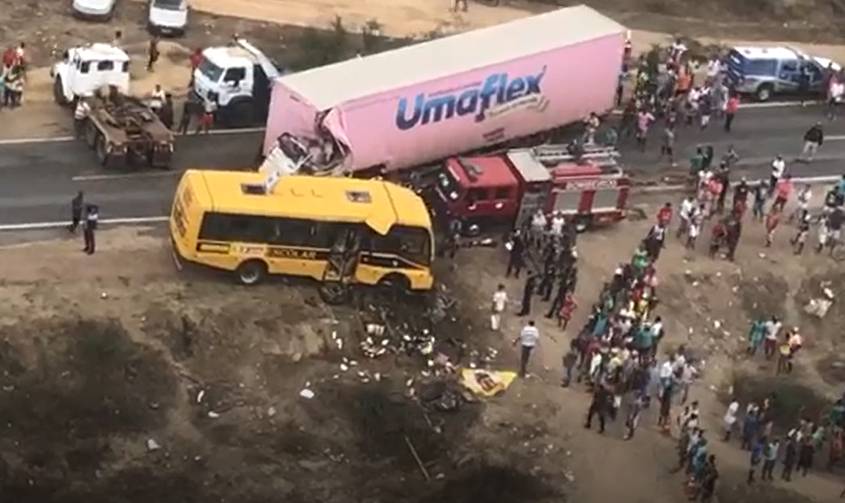 Five people died A bus hit after a cart BB 116 km 387 in school, Bahia, this Sunday morning (20). See the air images of the accident below.
Students of the School Bus Euclides da kunna were taking part in the Fanfer band competition in the municipality of Antonio Cardosa, while a wagon was banned and the bus was hit.
Four other people on the bus died of the wagon driver. Both vehicles were damaged.
There are also "many serious victims" in the opinion of the Federal Highway Police. Firefighters are working to identify the victims, while the injured people mentioned in the hospitals in the area.
Antonio Cardoso's Mayor publishes a note in Social Networks where he endorses that the FanFair band was canceled and the Mayor announced the day of mourning in the city.
Source link