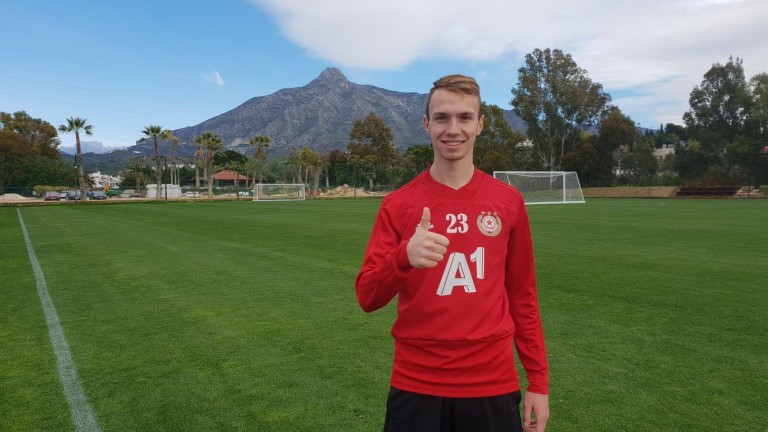 17-year-old John Bureński is part of the CSKA group for the camp in Spain and also started its unofficial start with "red" shirt during control with Putkashash Academy.
Here's what the young share is done after the check:
"I was given the opportunity to enter my first unofficial encounter with Pushkash, and when I came into the pitch I was a little worried, but I think it is normal because it was my first time." The feeling is indescribable.
For the first time, I got the opportunity to cook with the first team and it is a great honor for me because I love this team very much. Because I'm a fan of CSKA. I went to Sector D in a match with my father and friends.
This is a great opportunity to get experience with experiences such as Bodurov, Manolev and all team players, it is very useful. They talk to me, show me exercise.
The first time I felt the difference between teenage and male soccer. Professional is played very fast, there is more fighting. Players are physically healthy. What I really like is that there is an atmosphere with heavy workouts. Already, on the first day, when I went to the dressing room, Tigo told me the "red" Kishore, the nickname "Horishti" branded me.