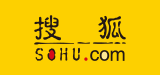 Smart items (public number: zhidxcom)
Text |
Smart Things November 22 News, SkyWorth today held a new technology and new strategic conference in Wuzen. Yes, today's focus is on new technologies and new strategies, and products have become a supporting role.
Today, Wang Zigu, CEO and chairman of Shenzhen Zen Cool Network, chairman and president of Shenzhen Skyworth RGB Electronics, announced that Skyworth has been transformed from a marketing driver to a technology driver and has launched an integrated development strategy of Skyworth and Cool.
ઓ Wang Ziguo, CEO and Chairman of ShenZhen Skyworth RGB Electronics, CEO of Shenzhen Zoning Network
He defined technology-based TV as the new hardware, which is a combination of hardware, systems, materials, and AI algorithms, and Skyworth's graphic chip has appeared on.
Cool Kain also decided that if the registered members can reach 10 million in the next two years, they will take 10% of the company to promote dealers. Based on the current valuation of 10 billion, 10% of the shares will be 1 billion. Determination of Skyworth Transformation
First of all, Skyworth Transformation: Marketing-driven technology
Wuz Ziguo first throwing a very heavy word on Wuzhen's antiques tonight. Today there is not just a press conference, but there is a meeting to solve the industry crisis.
In his words, they can experience the industry's crisis by 2 points: On one hand, SkyWar has passed 30 years, and the TV industry has become a difficult market driven market; On the other hand, Internet companies use capital to enter the TV industry, but they do not need more research and development to enter the market with less research will be assembled in a single TV, whereas traditional enterprises will invest thousands of people in research and development costs, but the price of internet TV, Nothing to do
This has made it difficult for the traditional TV industry to survive, and dealers and manufacturers also live hard.
How does the industry come out of industries and how does production from an assembly machine stand? The answer given by Wang Ziguo is change, technology driven change from marketing, relies on technology to redesign the industry.
They do not know low prices. They believe that business support should be based on a basis – the money can be earned, which suppliers can earn money and those dealers earn money, otherwise the industry will end.
By the end, SkyWare has made two main strategies: First, to renew the supplier's protection plan to ensure the renewal of the main supplier; Second, Skyworth invested 1 billion brand advertising tools to attract dealers to drive traffic.
Skyworth is the leader in many TV technological research and development. Wang Ziegue has said that the history of Skyworth represents the history of TV development in China in particular, and the history of development of China's OTT is basically the history of Chinese OTT development.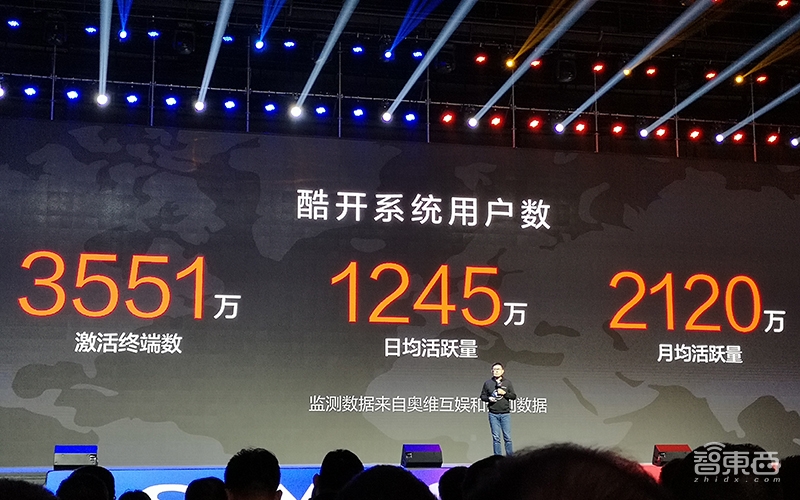 In 2009, Cole developed the first Internet TV. At present, the number of active terminals for the cool open system is 35.51 million, daily active amount is 12.45 million, and monthly active amount is 21.2 million. Its operating income monthly trend has steadily increased.
After investing in Tencent, Baidu and IQE, the current value of the cool open has reached 10 billion. Cool Kai started investing in industrial chain equity, including US missions, bronze master, which extends upstream of the industrial chain.
Wang Ziegue said in July 2018, the Skyworth Group took a very important decision to start the integrated development strategy of SkyWire and CoolOp. This is also the transformation of SkyWrite, and has developed a good solution for industry hazard – "Internet thinking + accumulation of traditional adventures = new track."
They believe that the so called Internet consideration goal is to set and achieve this goal quickly.
The main value of traditional enterprises is in the quality and service of the products. He said that Internet TV companies are "small children", creating one thing is easy, but they do not know how to do a good job, because they have not finished production life cycle and Skyworth has been running for 30 years. Countless pit
With the integration of SkyWire and Cool Open, Wang Zigu shared that the market share of Skyworth OLDD TV has steadily increased from April to July, and its market share has reached 58.58% in July.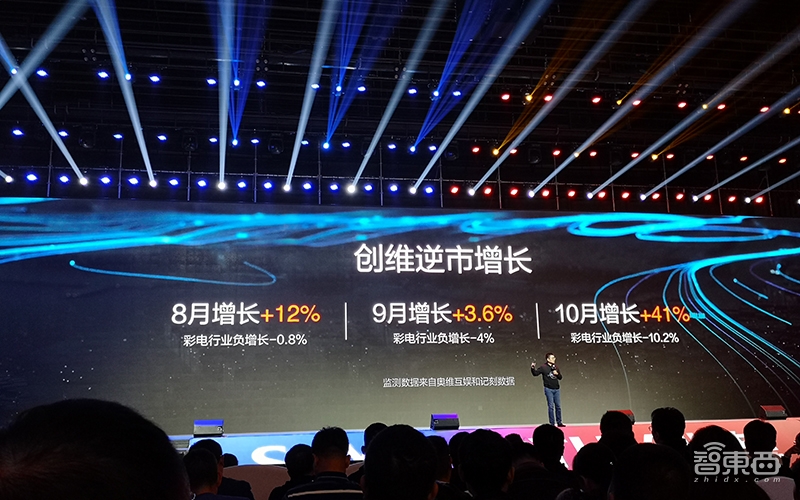 From August to October this year, Skyworth has received conflicting growth for three consecutive months in the negative growth of the entire TV industry. During the double-term period, the paradoxical development of SkyWire TVs was 37.4% of the negative growth of 10% in the industry. Cool open double eleven members received 300% increase in payments
Second, new hardware = hardware + system + content + AI algorithm
Today SkyWire Conference is more like a press conference for internet companies.
Wang Zigu also released "redefinition", but he did not define a mobile phone but television. It thinks "new hardware" = hardware + system + content + AI algorithm.
The first picture quality was shown in Ai Chip, its role is to increase the clarity of contrast, color, elaborate training, Skyworth has invested $ 6 million for this chip.
He said that video of 4 or TV TVs of the current store is often high-definition and internet content is often average quality. SkyWarth image is enhanced by quality chip algorithm enhancement technology, which converts the general picture to 4 or TV. Picture of Effect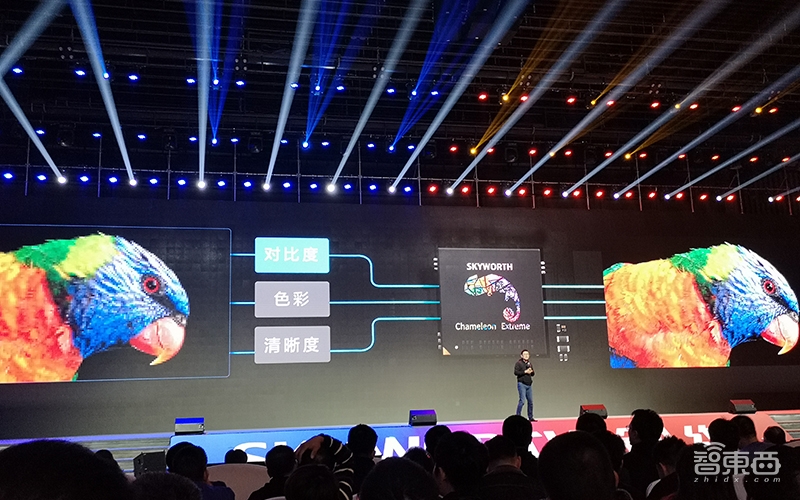 Skyworth also cooperates with Ikea and Dolby to provide Dolby Sound Zone for popular content, and users can get a better audiovisual experience. On Ai, SkyWire full-time AV Supports TV, which can achieve 360 ​​wake-ups within 10 meters, and speech recognition accuracy is more than 90%.
The worry of smart TV is that many dealers account for the decline of the TV industry to mobile phones and tablets.
How to get rid of mobile phones and tablets transfer on TV? Wang Zigu said that it is very bad to use remote control for graphic and text selection, and after three years of research, it is cool open after research that the TV has to use the video to return to the TV and solve all the problems.
Cool Open is launching the latest Cool Open System 7.0 today, its Interactive Framework is using the up, down, left and right keys to browse all the content, all the choices have been made in the video. Especially in the cool open system 7.0 there are 5 main points:
1. Categorize all TV content, keep a huge carousel channel, support video progress, drag and drop, and expand the organization to make relevant recommendations;
2. Live broadcaster signal is increased, and signal enhancement can be achieved through a set-top box or television station received by an IPTV system;
3, Video Shopping / Game Apps / Operational Activities: Use Video for Recommendation, Quick Shopping Support, Quick Download, Content Association, etc.
4, Watch short video: introduction of short video channels, and analysis of user data, real-time intelligent recommendations.
5, Member User Feedback Program: Users can get points in the process of using the TV to get more and more valuable services.
Wang Xiguo believes that the use of video in the TV is not in the use of graphics, video can bring value to the TV and customers.
Third, take 10% equity promotional dealers
Wang Xiguo talked about "new value" today that he would get the dealer value in Skyworth platform.
He identifies Skyworth's OLED technology, AI Image Quality Chip, Dolby Panorphic Sound Content, Full-Time AI and German-Japanese Crafty Skyworth as "Five Grass", which is a value of Skyworth and is a magic weapon to earn money for consumers.
In addition to this, the Skyworth dealer will inspire the system with two dimensions: content sharing and capital sharing.
In relation to material revenue sharing, Skyworth decided to pay 10% of the material to pay a distributor. Dealers will develop membership system for Skyworth. Dealer registration rates will increase by 50%, and Skyworth will give pre-share of 5 yuan / sets. Registration will increase by 80%, and Skyworth will give 10 yuan / set.
Skyworth also started a capital appreciation sharing plan from 2019 to 2020. Wang Zigu noted that if the number of registered members of the company has reached 10 million, then 10% share will be given to the contributors.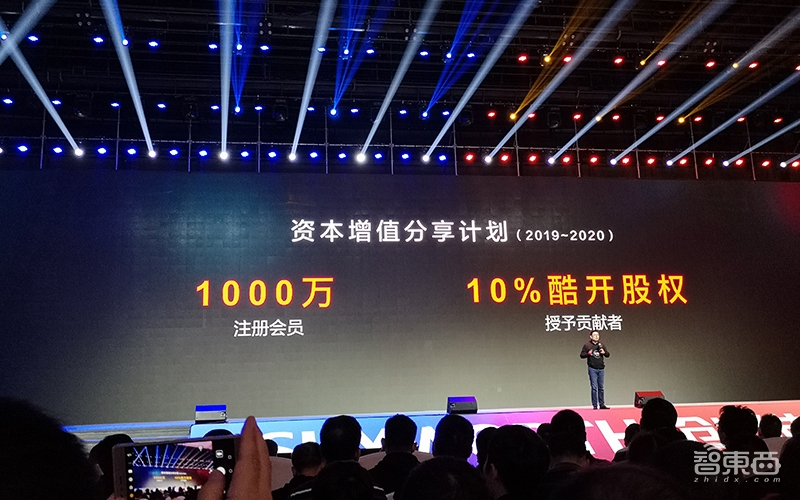 The current valuation of cool open is 10 billion, and 10% of equities mean 1 billion. It is clear that the cool open is in the process of inducing dealers to expand membership.
The most profound thing about smart things is that SkyWard's announcement is not about how the products were released today, but in the TV industry's overall weakness, with the change of marketing-driven technology, about the decision of Skyworth.
A veteran TV company that has been running for 30 years, can it be reborn by technological change? Whether it is a good definition of new hardware or dealer promotion plans, Skyworth shows its determination today.Go back to Sohu and see more
Responsible editor:
Disclaimer: This article only represents the author, Sohu is the information publishing platform, and Sohu provides information storage location services only.
From
Source link