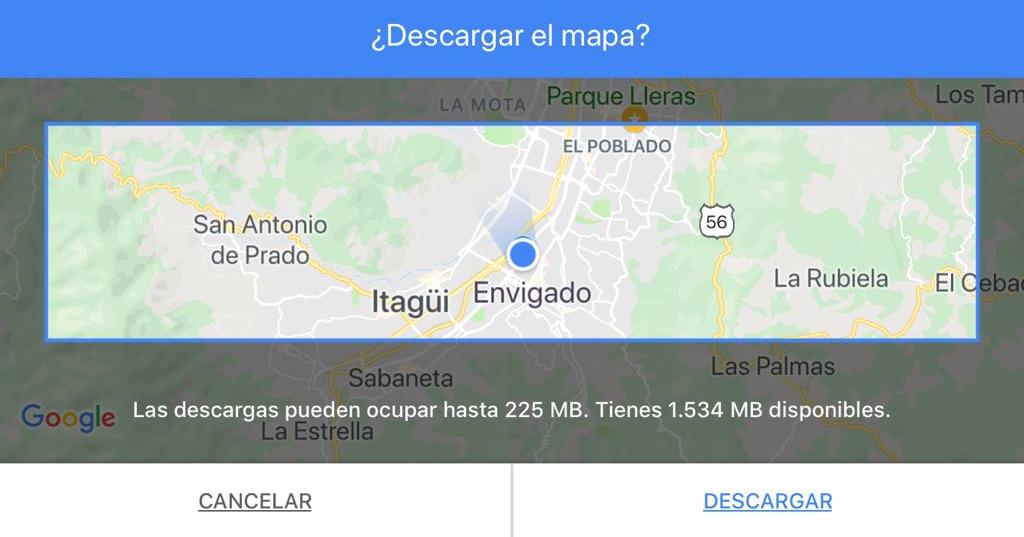 A few years ago Google Maps has a feature that allows you to Download Maps of your Selection area to navigate through the internet. This allows you to save data using your browser and maps the map and streamline the map viewing process.
So if in this vacation you visit a place where the internet connection is slow, mobile data is expensive or no connection, save the area that you visit on your cell phone or tablet. Applicable for Android and iOS devices.
In its web portal Google specifies that "in some regions you can not download a map offline for contractual limitations, language compatibility, address formats or other reasons."
To avoid using a hotel or a home, you can download the entire city or area you want to visit within your destination before leaving the home. Yes, when storage is available in a mobile device.
Inside the app menu, click on the map without a connection and with your finger you can move the map, contact or move away from the area so that it can be separated according to your needs.
Keep in mind that offline browsing will allow you to chart the paths to go there By car. You will not be able to use the options Public transport, On the feet O Car with driver, Because this is only available for download maps when on the Internet.
The simplest of these steps is to:
1. Open the Google Maps app on your phone or tablet.
2. Check that you have an internet connection and click on the offline map in the menu.
3. Look for a special place in the city such as a special place like Madeleine or Perk Explorer.
4. You can download the area you selected here.
5. You can also find the site you want to visit directly, enter your name in the three points in the upper right corner, then click Download.