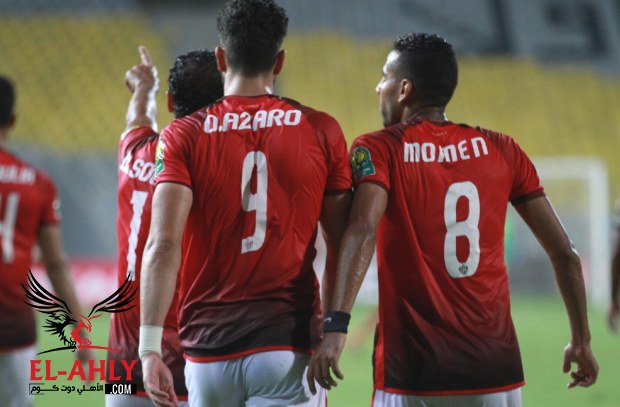 [ad_1]
The team of Al Ahli, led by Patrice Cartier, has found a solution to the African team. In mid December, the African Champions League will begin on 2018/2019.
Mohammed Nairab and Nasser Maher, along with Mohammad Sharif and Ahmed Hammoud, were among the 23 players in the African National Team.
The team has been dropped from the African team, Menen Zakaria, Sabri Rohil, Ahmed Hamdi, Akram Taufiq, Basmi Ali and Ahmed Sheikh.
That was it El-Ahli.com He has also retired from the list of 18 players.
The list of African Ahl is given below:
Goal Keeper: Sherif Ikram – Mohammad El Shenalei – Ali Lomifi
Saad Sameer – Ayman Ashraf – Salif Kaulibali – Mohammad Najib – Ahmad Fathi – Mohammad Hani – Alia Malol.
Midfield: Hassam Asoor – Amar Sulovia – Hisham Muhammad – Waleed Sulaiman – Islam Maharab – Mido Jaber – Nader Meher – Mohammed Sherif – Ahmed Hammood – Karim Waleed "Navadeed".
Defense: Marvan Mozen – Waleed Asarro – Salah Mohsan.
During the second enrollment period, the league will start to play 30 teams in the team two weeks before the start of January 31. Each player has a maximum of 30 players in the list.
Afridi will start his new African tour from December 14-15 to 16. He met Ethiopia's Djibouti Telecom Jama'at Abb Jaffer on 21st of December.
[ad_2]
Source link