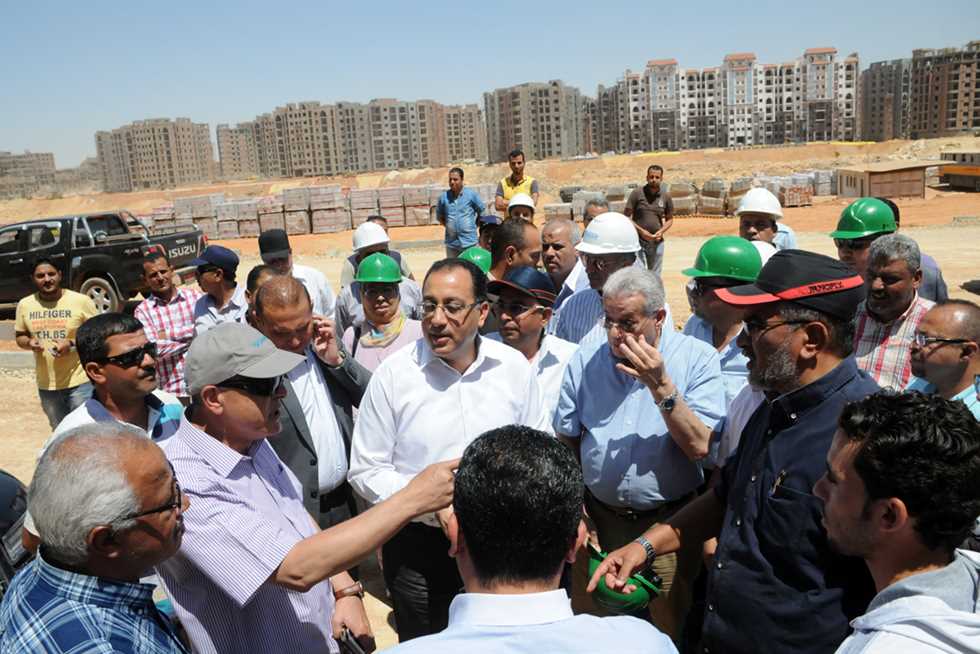 Cairo – A.


Posted in:
Saturday 24 November 2018 – 8:05 pm
| Last Updated:
Saturday 24 November 2018 – 8:05 pm

Prime Minister and Interior Ministry, Heads of Utilities and Urban Communities Mustafa Madbauli inspected many residential and service projects in Baddah on Saturday.
Prime Minister's visit to Barad city includes the Social Housing Project, the city's housing project in the city and the main upbringing plant for sewage treatment. In addition, a number of residential units have been inspected by the Engineering Authority of the Armed Forces. The authorities have implemented 95 houses in preparation to hand over them to the beneficiaries. Those 105 other buildings will be handed over to the beneficiaries respectively.
The Engineering Authority of the Armed Forces will carry 842 other buildings in the city, which will be given to the beneficiaries. Madbaulie emphasized the need to quickly expedite all open housing projects in the city and adhered to time programs, especially social housing units, which have been booked in advance and contribute to resolving a housing problem for many low-income families, showing that Barr and other new cities of eastern Cairo city, urban and residential in Cairo governor.
The Prime Minister heard an explanation about the status of implementation of residential projects in the city of Badr. It was noted that 17,000 housing units were completed at the city's social accommodation at a cost of LE 2.1 billion. The L8484 units in the Eastern Extension Zones will be launched and allocated, and will be implemented by the City Authority.
The head of the Bank Development Development Authority said that the city includes the project "Housing Egypt", which includes implementation of 10296 units at a price of 3.651 billion pounds, where 53 buildings are implemented, implementation rates reach 70% in some places and 10 thousand residents It helps in implementing and implementing units. For the workers in the administrative capital, he explained that 528 housing units have been completed in the first phase of every Egyptian project for moderate housing. The population is being distributed and 1128 residential units have been implemented in the second phase of the project.
He noted that 59 service schemes have been implemented in the city of Badar, which includes nurseries, health units, basic education schools, commercial markets, swimming pools, cafeterias, triathlon, bakeries and medical centers. – Integrated Youth Center – Nursery – Health Unit – Bakery – Big Commercial Market – Medical Center).