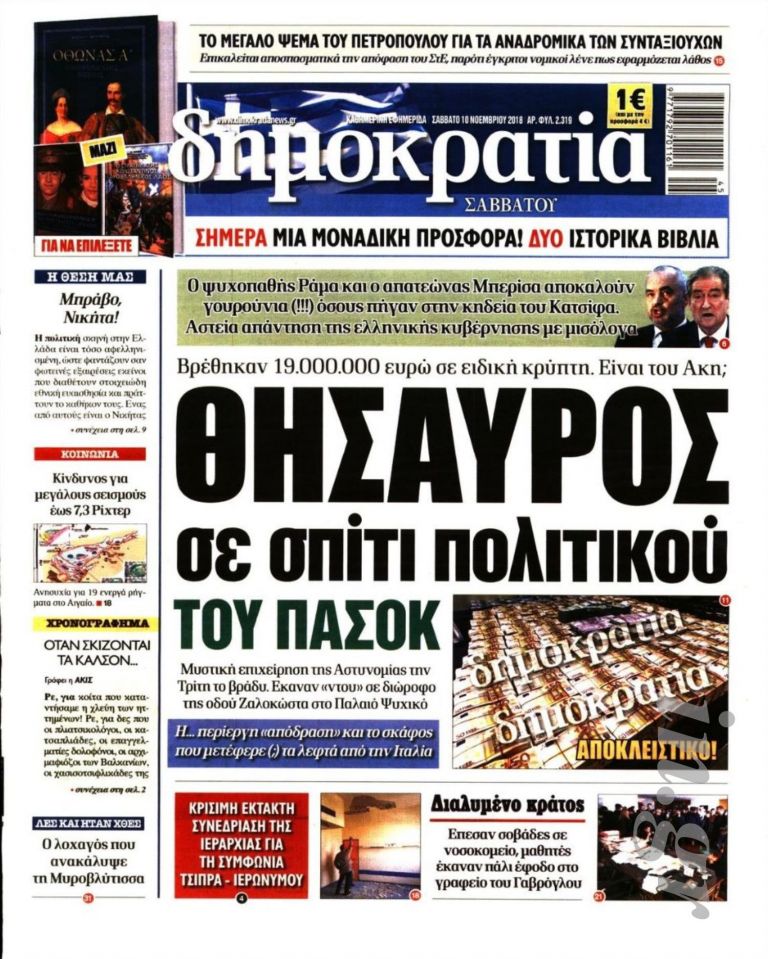 [ad_1]
It is rare for the Greek police to give a clear statement about the fake news published by a newspaper. Even then, on Saturday, the AAS did so. When replying to a major "revelation" of "democracy", the police emphasized: "A policeman did not make a business at a house in Polico Nicosia.
The fake "report" of the police was a police invasion of São Paulo, a home owned by Pavok Officer, found € 19 million in 50-euro bills.
The amount of money was in a special mystery and needed a careful scrutiny, "The Democracy" newspaper reported. "Reports" continues: "The months the police are working in this case are patient and patient.
He was "buried" by a large figure of a prominent Pasoak politician in a two-story building that opened in Salacosta Street in Saicco.
Information from human conversation history is also used in the background of the survey. This special housing period was observed for a long time. It was almost uncertain that private police officers were rescued within 24 hours of a day. No one changed the governor during the probation period, the other went out from everyone except the three watchmen. "In the publication, the bundle will have a photograph of a lot of money.
The report reveals that the raid and police had denied him.
[ad_2]
Source link