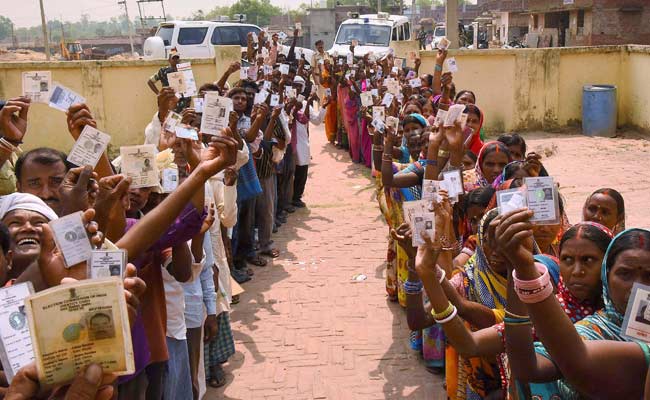 The election to Telangana Assembly on December 7 will take place at a time.
Hyderabad:
A total of 3,500 candidates filed their nomination papers on December 7 for the Telangana Assembly elections.
The nomination papers were filed in 119 constituencies.
The statement comes from the Chief Electoral Officer's Office to submit a 2,087 nomination papers last day. On Sunday, 1,497 people took part in this number.
The last date for withdrawal of the nomination papers is November 22.
The election to 119-member assembly will take place at a time. Counting of votes will be held on December 11.
The Telangana Rashtra Samithi (TRS) was dissolved eight months ago after being elected in the earlier elections.
The TDP, Telangana Janasam Samiti (TJS) and Communist Party of India (CPI) are also led by the Congress.
The BJP is contesting alone.
According to Chief Election Officer Rajat Kumar, out of total electorate in the state 2,80,64,680 out of 7,46,077 voters.