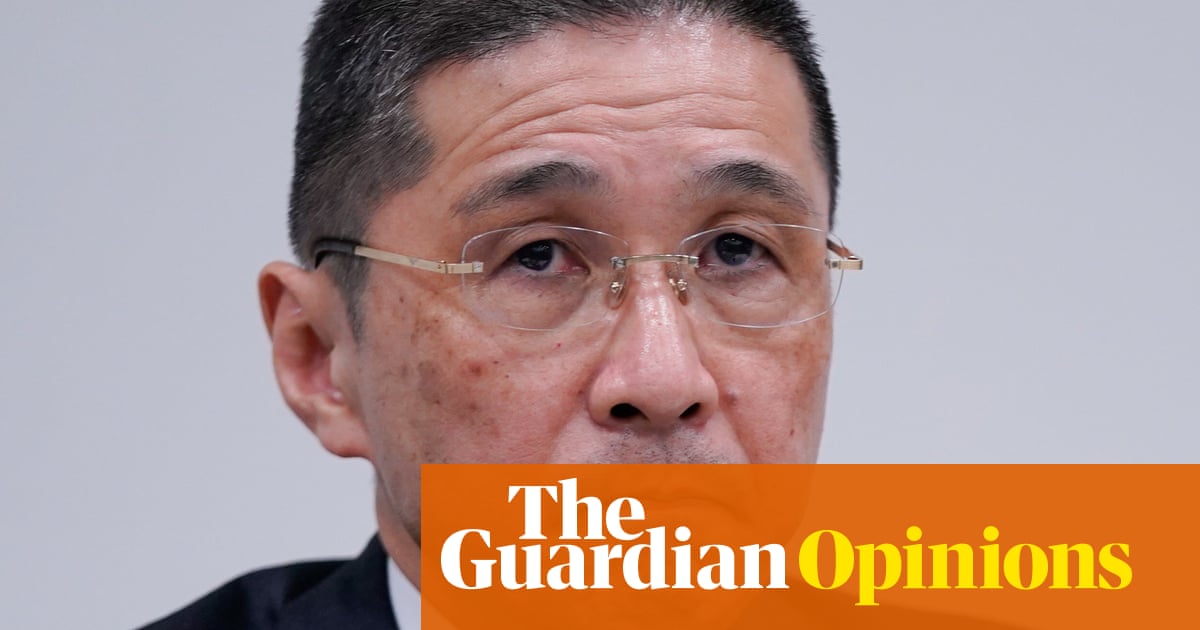 They do corporate scandals differently in Japan. The downfall of Carlos Ghosn over the alleged under-statement of income and "numerous" acts of misconduct was spectacular in its own right, but the accompanying press conference by Nissan chief executive Hiroto Saikawa was an event in itself.
Saikawa did not merely report the allegations against his chairman, which is what you might expect on a day in equal circumstances at a European and US company. He also trashed Ghosn's legacy, criticized his decision-making and speculated as to how the alleged misdeeds could have happened. That content would normally be reserved for the full corporate post-mortem, or at least until the legal process had its course.
In short, Saikawa said he felt "a strong sense of indignation and despair". He added that the three-way alliance between Nissan, Renault and Mitsubishi – with Ghosn, the creator of the global set-up, as the towering figure at each entity – "concentrates power on one individual. This is not the only cause but it is one of the factors or drivers ".
It's certainly true that the Nissan-Renault-Mitsubishi combo cemented Ghosn's power at governance arrangements. Renault owns 43% of Nissan, the French firm having rescued the Japanese carmaker under Ghosn's leadership in 1999. In turn, Nissan owns 15% of Renault. And Nissan owns 34% of Mitsubishi. These over-lapping holdings seem to have been managed by the main man top billing everywhere. Thus Ghosn was chairman of the two Japanese firms and chairman and chief executive of Renault.
"The Alliance partnership will not be affected by this event," continued Saikawa. Really? The cross-shareholdings may remain the same, at least in the short term. But the Nissan chief, with his eye-catching criticisms of Ghosn's management style, also seemed to be making a straightforward power-play with the aim of asserting more Japanese influence. The French state, with 15% of ownership of Renault, will not miss the comments. Expect a Franco-Japanese fight for the alliance.
Bramson will have his work cut out for him at Barclays
If Edward Bramson is looking for a post on the board of Barclays, the bank's response to the activist investor must be very simple: sorry, old fruit, but a 5% hold does not get you in the door.
Bramson has not actually said whether he wants a board position – indeed, he's said next to nothing publicly since his Sherborne fund has unveiled its Barclays holding in March – but anime is usually the way he likes to operate. Yet a 5% investment does not give anyone automatic entry to the boardroom. As it is, Sherborne is merely the fourth largest shareholder in Barclays.
If Bramson lacks might, he will have to persuade other investors to back him. But that will require him to be open about his alternative vision for Barclays – the one that will allocate less capital to investment banking. His current tactic is to lobby fund managers in private, an approach that can only be considered a warm-up routine. What's required is a clear set of proposals that can generate a debate over strategy.
Who knows? Bramson may have some decent ideas and a few counter-arguments to Barclays chief executive Jes Staley's defense of returns from investment banking. But, until he publishes an analysis he's prepared to defend, Bramson's just a punter with a large leveraged position. That does not buy a seat on the board.
Debbie Crosbie a decent bet for TSB
For a bank that has suffered TSB's calamities in the past year, the hiring of Debbie Crosbie as chief executive counts as a decent result. She is the chief operating officer at CYBG, owner of Clydesdale and Yorkshire banks, and thus a serious operator in the "challenger" league of second-tier banks. Crosbie is also reckoned to be a technology specialist, which would plainly be useful given TSB's botched upgrade that cost £ 250m so far. By the time she arrives, TSB may have even cleared the backlog of complaints from affected customers.
So, a fresh start for TSB, then? Well, maybe. It's definitely true TSB brand may not be permanently damaged. Surprisingly few customers have switched their accounts. The Financial Conduct Authority's report on the IT disaster – expected next year – may also have little impact in the outside world.
Yet it's hard to know if Sabadell, TSB's Spanish parent, has been scarred by its UK experience and still has an appetite for the adventure. As City analysts were quick to point out, CYBG itself might be a natural home for TSB eventually.
Source link