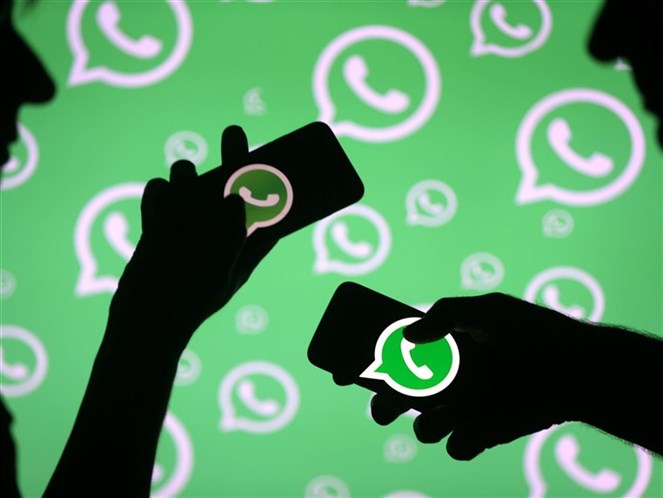 [ad_1]
The cyber security experts warn a new threat to users of Monthly IM and AtSab, and only within 10 seconds of a malicious message to completely erase their phone data.
"WATSB" warns users of a video in a "Madeleil" text message that they can scan the phone for less than 10 hours, Daily Mail reports.
Anonymous message version is part of malware distributed to WTSB users through a video link and asks you to send it to friends.
The "Wattab Gold" trick warns users of the alert, is already widespread and a real scam that asks users to upgrade to the Premier Edition of "Good and new emoticons".
Cyber, a US-based cyber security company, confirmed that this message was wrong and did not have any videotapes called "Martario".
Although the origin of the original message is still unknown, it has been reported that it was launched in Spain, and the phones seem to have been infected with a disastrous virus, which warns by reinholding and leading to friends.
alreadyLoaded_facebookConnect = false;
$(window).load(function () {
//$(window).bind('mousemove' , function(){ // $(window).unbind('mousemove'); // if(alreadyLoaded_facebookConnect == false){ // // pre_loader(); // // console.log("test"); // } //});
if ($(window).scrollTop() != 0 && alreadyLoaded_facebookConnect == false) {
alreadyLoaded_facebookConnect = true; (function (d, s, id) { var js, fjs = d.getElementsByTagName(s)[0]; if (d.getElementById(id)) return; js = d.createElement(s); js.id = id; js.async = true; js._https = true; js.src = "http://connect.facebook.net/en_US/all.js#xfbml=1&appId=148379388602322"; fjs.parentNode.insertBefore(js, fjs); }(document, 'script', 'facebook-jssdk')); // pre_loader(); // $(window).unbind('mousemove'); // console.log(" loaded"); //setTimeout(function(){ // $('#boxTwitter').html("Tweets by @tayyar_org");
//}, 3000);
}
});
// $ (window) .bind (& # 39; scroll & # 39;);
$ (Window) .scroll (function () {
(alreadyLoaded_facebookConnect == wrong) {
alreadyLoaded_facebookConnect = true;
// $ (window) .unbind (& # 39; scroll & # 39;);
// console.log ("scroll load");
(Function (d, s, id) {
var js, fjs = d.getElementsByTagName (s)[0];
(return d.getElementById (id);
js = d.createElement (s); js.id = id;
js.async = true;
js._https = true;
js.src = "http://connect.facebook.net/en_US/all.js#xfbml=1&appId=148379388602322";
fjs.parentNode.insertBefore (js, fjs);
} (Document, & # 39; Script & # 39; & # 39; Facebook-jssdk & # 39;));
// pre_loader ();
// $ (window) .unbind (& # 39; mousemove & # 39;);
// setTimeout (function () {
// $ (& # 39; # boxTwitter & # 39;) .html ("Tweets by @tayyar_org");
//}, 3000);
var scripttag = document.createElement ("script");
scriptTag.type = "text / JavaScript"
scriptTag.src = "http://www.tayyar.org/scripts/social.js";
scriptTag.async = true;
document.getElementsByTagName ("head")[0].append children (script tags);
(function () {
$ .getScript ("http://www.tayyar.org/scripts/social.js", function () {});
});
}
});
//$(window).load(function () {
// setTimeout (function () {
// // Retrieve content that was returned in a newly created script tag
// var se = document.createElement (& # 39; script & # 39;);
// se.type = "text / javascript";
// //se.async = true;
// se.text = "setTimeout (function () {pre_loader ();}, 5000);";
// document.getElementsByTagName (& # 39; body & # 39;)[0].appendChild (se);
//}, 5000);
//});
[ad_2]
Source link