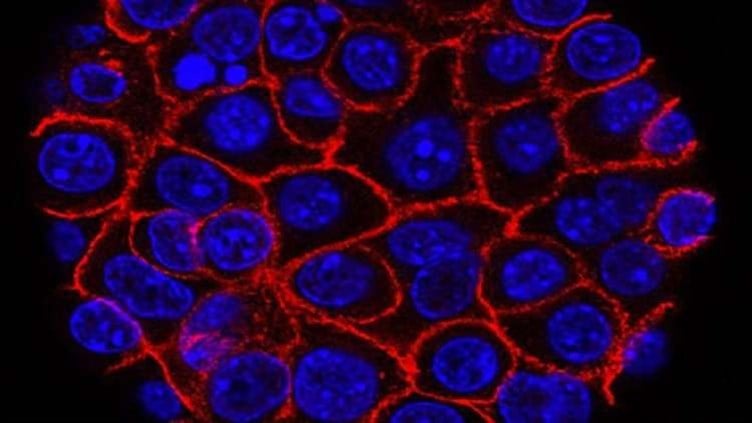 Scientists at the University of California at Los Angeles have found that cancer cells can absorb glucose and a system that helps in the development of tumor survival and growth, and increases the number of specific molecules in the cells.
Other protein developments, such as glucose (glutose), are very important. Sodium glucose (SGLT2) was discovered by a molecular researchers.
A former study suggests that SGLT2 plays an important role in developing prostate and pancreatic cancer, including some cancer.
Researchers used positron tumigraphy to determine the function of different glucose vectors in cancer cells at various stages. Scientists have discovered that these cells contain a large amount of SGLT2, and the tumor is soon to grow into carbohydrates, -Glucose, or glue. Before the emergence of tumor, you will increase SGLT2's density and become a good indicator for detecting fatal tumors in their early stages.
alreadyLoaded_facebookConnect = false;
$(window).load(function () {
//$(window).bind('mousemove' , function(){ // $(window).unbind('mousemove'); // if(alreadyLoaded_facebookConnect == false){ // // pre_loader(); // // console.log("test"); // } //});
if ($(window).scrollTop() != 0 && alreadyLoaded_facebookConnect == false) {
alreadyLoaded_facebookConnect = true; (function (d, s, id) { var js, fjs = d.getElementsByTagName(s)[0]; if (d.getElementById(id)) return; js = d.createElement(s); js.id = id; js.async = true; js._https = true; js.src = "http://connect.facebook.net/en_US/all.js#xfbml=1&appId=148379388602322"; fjs.parentNode.insertBefore(js, fjs); }(document, 'script', 'facebook-jssdk')); // pre_loader(); // $(window).unbind('mousemove'); // console.log(" loaded"); //setTimeout(function(){ // $('#boxTwitter').html("Tweets by @tayyar_org");
//}, 3000);
}
});
// $ (window) .bind (& # 39; scroll & # 39;);
$ (Window) .scroll (function () {
(alreadyLoaded_facebookConnect == wrong) {
alreadyLoaded_facebookConnect = true;
// $ (window) .unbind (& # 39; scroll & # 39;);
// console.log ("scroll load");
(Function (d, s, id) {
var js, fjs = d.getElementsByTagName (s)[0];
(return d.getElementById (id);
js = d.createElement (s); js.id = id;
js.async = true;
js._https = true;
js.src = "http://connect.facebook.net/en_US/all.js#xfbml=1&appId=148379388602322";
fjs.parentNode.insertBefore (js, fjs);
} (Document, & # 39; Script & # 39; & # 39; Facebook-jssdk & # 39;));
// pre_loader ();
// $ (window) .unbind (& # 39; mousemove & # 39;);
// setTimeout (function () {
// $ (& # 39; # boxTwitter & # 39;) .html ("Tweets by @tayyar_org");
//}, 3000);
var scripttag = document.createElement ("script");
scriptTag.type = "text / JavaScript"
scriptTag.src = "http://www.tayyar.org/scripts/social.js";
scriptTag.async = true;
document.getElementsByTagName ("head")[0].append children (script tags);
(function () {
$ .getScript ("http://www.tayyar.org/scripts/social.js", function () {});
});
}
});
//$(window).load(function () {
// setTimeout (function () {
// // Retrieve content that was returned in a newly created script tag
// var se = document.createElement (& # 39; script & # 39;);
// se.type = "text / javascript";
// //se.async = true;
// se.text = "setTimeout (function () {pre_loader ();}, 5000);";
// document.getElementsByTagName (& # 39; body & # 39;)[0].appendChild (se);
//}, 5000);
//});