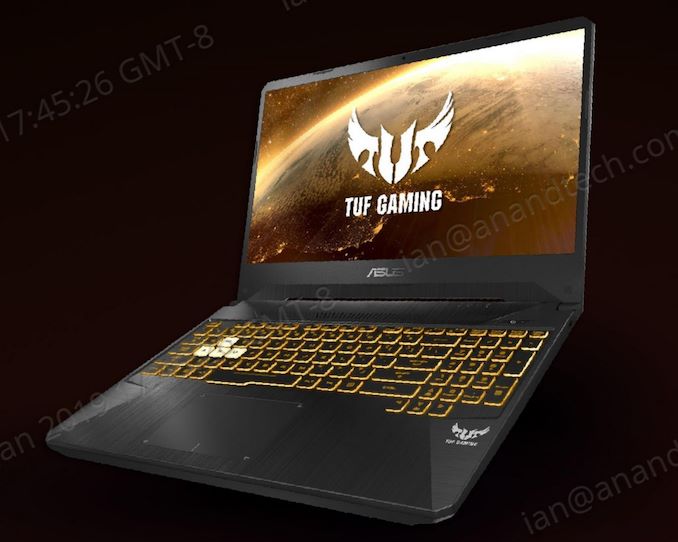 One of AMD's announcements included its new 35W generation Raisin mobile processors today and was shown as one of the first notebooks to include these parts: ASUS FX505DY TUF gaming. This gaming notebook has a selection of Ryan 7 3750 H or Ryan 5 3550H, which has four core, eight threads and Turbo 4.0 GHz and 3.7 GHz respectively. This will be combined with numerous graphics cards, Radion RX 560X, which will have 4 GB GDRR 5 RAM,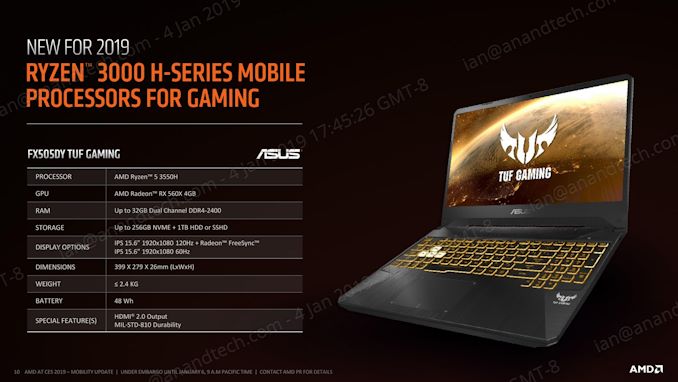 The ASUS offers a 15.6-inch 1080p display and a main feature running 120Hz with FreeSync enabled 2 will also be displayed. Cheap models will have 60Hz 1080 display. Memory will be offered up to 32GB of DDR 4-2400, and the storage will be a combination of NVMe and SATA options. The battery will come on 48th, the total system weight will be more than 4 kg.
These processors also support four displays, so depending on the specific configuration this laptop will be able to execute two external monitors. ASUS states that there will be at least one HDMI 2.0 output, and the entire device will be given MIL-STD-810, a general industry durability metric rating, but an additional plan is required to achieve it,
We expect more details on FX505DY this week, so stay tuned.
Quick Bites shortens news pieces about issues mentioned on large press events. Sometimes small announcements are buried in a main presentation because in one article dozens of key points are mentioned and our Quick Bites series distinguishes some points for a targeted discussion. You can read the full article Here.
Source link