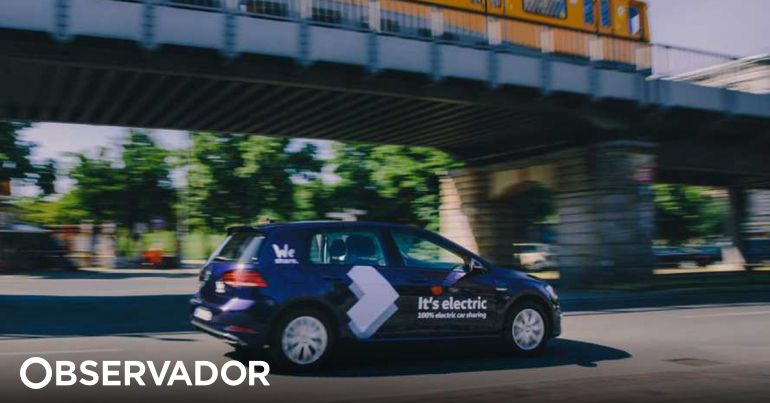 [ad_1]
Weasher, Volkswagen's new car-sharing, started working in Berlin and has many trumps in its sleeve. The main argument for capturing consumers is a competitive price because the service will be offered for 19 cents every minute, which means that the 10-minute travel costs will be only 1.9 euros, stay for half an hour for 5.7 euros. For example, if taxis are used then lower values ​​will be required.
This second benefit is to take a fleet of Berlin's service with a convoy, which is made of electric vehicles, in which Volkswagen will be strengthened to meet demand, to begin immediately with the set of e-golf. Reach 1,500 units.
In the next year, e-golf will be supplied by 500 units of e-up !, already in more battery version, and then, by the end of 2020, there will be a lot of compensation for hosting this new ID fleet. The number is not yet specified. The fact is that they only have electric vehicles, they have less consumption costs but above all the reach of the city's historic center, even for those days when air quality is proven to be less good.
For now, the price is set to 19 cents per minute, the launch value is expected and it is expected to increase from September to 0.29. Customers must have at least 21 years of credit card and mobile phone application, which allows access to the upper system.
After this start in Berlin, Wesher plans to focus on Prague, Czech Republic (with Skoda) and Hamburg in Northern Germany. And will follow other cities.
Do not you worry about cars, or would you like to expand your horizon? With a few simple questions, we help you find your perfect new car.
Try now
function loginGoogle(){ gapi.load('auth2', function () { auth2 = gapi.auth2.init({ client_id: '439313482366-dvdj8tsff9tpi5csb410roen1r9g3m5q.apps.googleusercontent.com', cookiepolicy: 'single_host_origin', }); auth2.signIn().then( function (googleUser) { onGoogleSignIn(googleUser) }, function (error) { console.error(JSON.stringify(error)); })
}); } var reautorize = false; function loginFacebook(){ var settings = {scope: ["public_profile","email","user_friends"],return_scopes: true}; if(reautorize){ settings["auth_type"] = 'rerequest'; } if(!document.getElementById("fbsdk")){ //If not loaded, load now, and return now var fbsdk = document.createElement("script") fbsdk.id ="fbsdk" fbsdk.src="https://connect.facebook.net/pt_PT/sdk.js#xfbml=1&version=v3.2&appId=1388666054753245&autoLogAppEvents=1" fbsdk.setAttribute("onload","loginFacebook()") document.body.insertAdjacentElement("beforeend",fbsdk) return; } //if the function did not returned early, it means the script is already loaded FB.login(function (response) { if (response.authResponse) {
var res = response.authResponse; var s = res.grantedScopes.split(","); if(s.indexOf("email") < 0 || s.indexOf("public_profile") < 0 ) { reautorize = true; $("form").find(".error-text.general-error").html('Para prosseguir é obrigatório partilhar o seu endereço de email. Volte a tentar'); } else { // Get and display the user profile data*/ onFacebookLogin(response.authResponse.accessToken); } }else { console.log('User cancelled login or did not fully authorize.'); } }, settings); } [ad_2]
Source link