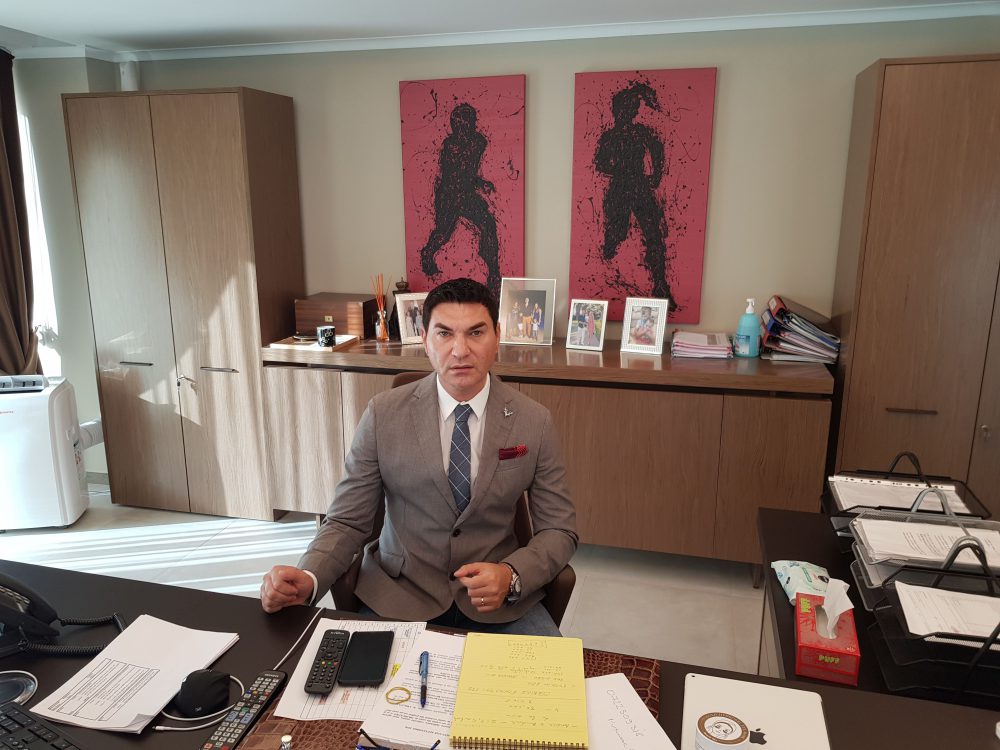 [ad_1]
On Friday morning, the DIICOT prosecutors launched 24 searches in Bucharest, Braila and Constanta for the purpose of killing a special group for tax evasion and money laundering.
The searches are the former financiers of the Dinamo Cristian Borcea club, but they also target former leaders of the Rompetrol group.

DIICOT announced in a press release that this group would have coordinated the two fictitious trading circuits between January 2010 and October 2013, which formed around the common core of companies / individuals to record unrealistic expenditures resulting in a distortion of the taxable amount for taxation of taxes and duties on the state budget and the resulting amounts of money are fictitious service contracts, commissions, unrealistic purchases or internal / external financial transfers.
Agerpres said the organized criminal group was Vitalie Burca, Dmitriy Grigoryev (former vice president and chief financial officer of the Rompetrol Group) and Sergey Vassilyev. Activities were supported by Zhakenov Askar (former CEO of the Rompetrol Group), Marius Andrei Jubleanu, Victor Andrei Maria, Dumitra Ruslan and Valeriu Muntean.
In addition, representatives of the beneficiary companies (who have contractual relations with the companies of the Rompetrol group), Stelian Fott, Marius Emila Tulea, Cristian Borcea, Dragos Mădălin Gâdoiut, Cornel Vintilăt, Corneliu George Gâdoiut, Augustin Constantin Oancea, George Alexandru Oancea, Cezar Florin Golumbeanu , Robert Florin Cristea, Dumitru Cilibia, Serghei Antonevici, Mihai Bătrânu, Viorel Gheorghe Constantinescu, Dumitru Ciocodeică, Vasile Bogdan Mihail, Florin Eugen Carligea, George Cristian Barbu, Daniel Dumitru Feraru, Valentin Neculae, Roberto Rosu, Daniel Constantin Oancea and Cătălin Nicolae Paunescu .
In the chain of escalators, many phantom-type discriminated fiscal companies have been used at different levels and the funds have been transferred in succession through the bookkeeping of these companies for their washing.
Cristi Borcea, a former Dinamo player, was liberated from prison in July. In March 2014, Cristian Borcea was sentenced to 6 years and 4 months imprisonment in the transfer file as well as the other member of the Romanian soccer team.
---
Read it:
Public service for private companies. Gabriela Firea and Marian Petrache, free money from Ilfov's "carrier network"
[ad_2]
Source link