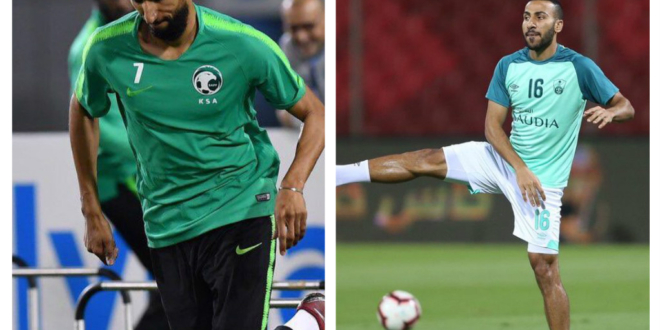 Citizen – Mohammed Sum
Saudi Arabian coach Juan Antonio Petezzi has decided to exclude al-Hilal player Salman al-Farjah from AFC Asian Cup 2018 as a result of injury.
In the official account of the Saudi team, the Bitzie decided to exclude Salman al-Faraz on Twitter and instead called the Noah Al-Musa player Al-Ahli Club to take part with Al-Akhtar.
Salman al-Furaj suffered a muscle injury during the last period with the Saudi team.
The Saudi team is preparing to face North Korea in the first round of Group Cup of Asian Cup on Tuesday (January 8th).
Salman al-Faraj took part in Russia's 2018 World Cup with Saudi Arabia and scored goals in the third round match of Egypt as a group in the World Cup.