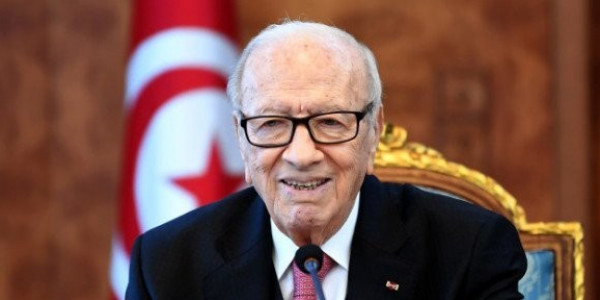 [ad_1]
Ramallah – National Home
Tunisian President Bashi Kaid Sibsi's son Hafez al-Sibasi said on Saturday that his father, who suffered severe health conditions on Thursday, was "not kept in danger for long" and soon he was given leave.
His father's party's central committee chief, Hafez Al-Sibasi, said, "The president is better, now he is not in danger, and we hope he will leave the hospital on Monday or on Tuesday."
The Tunisian President announced on Thursday that the 92-year-old leader is "seriously ill" and was transferred to a military hospital in Tunisia.
Concerned about the health of the President, the fear of constitutional vacuum has created fear, especially the assembly and the presidential elections are decided by the end of this year.
<! –
–
[ad_2]
Source link