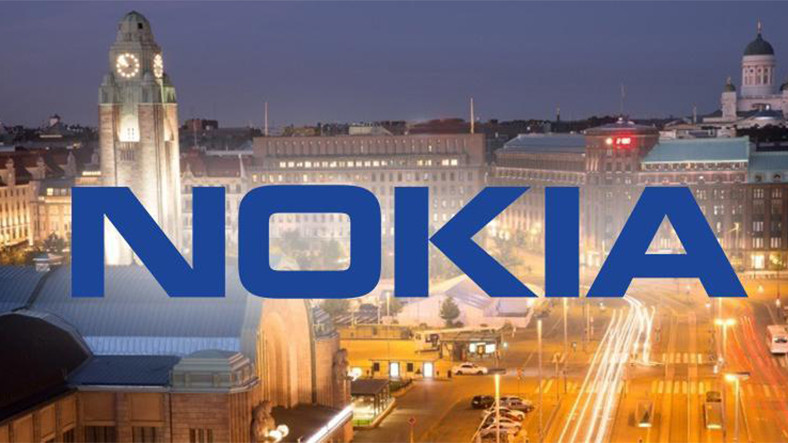 Nokia telefonları geliştiren Finli şirket HMD Global eile yakın zamanda yapılan bir röporaj, is a telecommunication service provider and has a long way to go to the local market and do not hesitate to contact us. Ancak bu durum tam olarak doğru olmayabilir
Güvenilir is a native of HMD Global HMD Global, who has been able to make an appointment with a local businessman, who has a planlarını, while he is currently working on the project. The Google search engine has a Google Web site that allows you to view and update your planlist in your local language.
Kaynak, who has been involved in the shooting of a bullet in a shop, has been sent to the police station. Benzers will be able to visit the city for the first time in the next year.
Şirketin röporajında ​​belirttiği üzere akıllı telefonları kendisine asıl olmak görmeye başlaması bu üünlerin ıskartaya çıkarılmasına sebep olmuş görünüyor. Şirket, bu yıl ABD'deki varlığını büyütmeyi y yül neşil amiral gamisi telefonuna ağırlık vermeyi umuyor.
Elbette bu kararın sadece ABD pajciyla ilgili olmayabileceğini de söylememiz gerekiyor. Geçtiğimiz is the tablet of the tablet, and it is said that Apple's "baba üreticilerin" tablet has been released from the tablet as well as HMD Global'in kafasını karıştırmış olabilir. Giyilebilir cihazlara olan ilgi ise hala artışta olduğu için sşarketin gelecekte nasıl bir yön izleyeceği şu an için belirli değil.
İLGİNİZİ ÇEKEBİLİR
Programlamaya Başlamak İçin Java'yı Komple Öğrenebileceğiniz Udemy Kursu, 409 TL Yerine 24,99 TL Oldu
Kaynak : https://www.phonearena.com/news/Nokia-smartwatch-tablet-development-canceled_id112977
$ (function () {
        // facebook         window.fbAsyncInit = function () {             FB.init ({                 appId: '1037724072951294',                 xfbml: true,                 version: 'v2.5'             });         };
        (function (d, s, id) {             var js, fjs = d.getElementsByTagName (s)[0];             if (d.getElementById (id)) {return;}             js = d.createElement (s); js.id = id;             js.src = "http://connect.facebook.net/tr_TR/sdk.js";             fjs.parentNode.insertBefore (js, fjs);         } (document, 'script', 'facebook-jssdk'));
        $ ('body'). on ({             click: function () {                 // facebook save button ajax                 FB.XFBML.parse ();             }         }, '.facebook-save');
        // share scroll         if ($ ('. content-sticky'). length> 0) {             if ($ (window) .width ()> = 768) {                 $ (window) .on ('scroll', function () {                     var scrollTop = $ (this) .scrollTop ();                     $ ('article'). each (function () {                         if (scrollTop> = ($ (this) .find ('. content-body'). offset () top-76)) {                             $ (this) .find ('. content-sticky'). addClass ('sticky');                             if (scrollTop> = ($ (this) .find ('. content-body'). offset () top + $ (this) .find ('. content-body'). height () - ($ (this ) .find ('. content-sticky') height () + 92))) {                                 $ (this) .find ('. content-sticky'). removeClass ('sticky');                                 $ (this) .find ('. content-sticky'). css ({'bottom': '0px', 'top': 'auto'});                             } else {                                 $ (this) .find ('content-sticky'). addClass ('sticky') .css ({                                     'bottom': 'initial',                                     'top': '76px'                                 });                             }                         } else {                             $ (this) .find ('. content-sticky'). removeClass ('sticky'). css ({'bottom': 'auto', 'top': '0'});                         }                     });                 });             }         }
        // share click         $ ('body'). on ({             click: function () {                 var $ this = $ (this),                         dataShareType = $ this.attr ('data-share-type'),                         dataType = $ this.attr ('data-type'),                         dataId = $ this.attr ('data-id'),                         dataPostUrl = $ this.attr ('data-post-url'),                         dataTitle = $ this.attr ('data-title'),                         dataSef = $ this.attr ('data-sef');
                switch (dataShareType) {                     case 'facebook':                         FB.ui ({                             method: 'share',                             href: dataSef,                         }, function {response} {                             if (response &&! response.error_message) {                                 updateHit ();                             }                         });
                        break;
                    case 'twitter':                         shareWindow ('https://twitter.com/intent/tweet?via=webtekno&text='+encodeURIComponent (dataTitle) +'% E2% 96% B6 '+ encodeurIComponent (dataSef));                         updateHit ();                         break;
                    case 'gplus':                         shareWindow ('https://plus.google.com/share?url=' + encodeurIComponent (dataSef));                         updateHit ();                         break;
                    case 'mail':                         window.location.href = 'mailto:? subject =' + encodeurIComponent (dataTitle) + '& body =' + encodeurIComponent (dataSef);                         // updateHit ();                         break;
                    case 'whatsapp':                         window.location.href = 'whatsapp: // send? text =' + encodeurIComponent (dataTitle) + '% E2% 96% B6' + encodeurIComponent (dataSef);                         updateHit ();                         break;                 }
                function shareWindow (url) {                     window.open (url, "_blank", "toolbar = yes, scrollbars = yes, resizable = yes, top = 500, left = 500, width = 400, height = 400");                 }
                function updateHit () {                     $ .ajax ({                         type: "POST",                         url: dataPostUrl,                         data: {contentId: dataId, contentType: dataType, shareType: dataShareType},                         success: function {data} {
                            if ($ ('.video-showcase'). length> 0) {                                 var $ container = $ ('.video-showcase');                             } else if ($ ('article[data-id="' + dataId + '"]') .length> 0) {                                 var $ container = $ ('article[data-id="' + dataId + '"]');                             } else if ($ ('.wt-share-item[data-id="' + dataId + '"]') .length> 0) {                                 var $ container = $ ('.wt-share-item[data-id="' + dataId + '"]');                             } else {                                 $ container = null;                             }
                            // var $ container = dataType == 'video'? $ ('.video-showcase'): $ ('article[data-id="' + dataId + '"]');
                            if ($ container! = null && $ container.length> 0) {                                 var $ badged = $ container.find ('.wt-share-badge-' + dataShareType);
                                var $ headerCount = $ ('. content-header'). find ('.wt-share-count'),                                         $ containerCount = $ container.find ('.wt-share-count'),                                         value = parseInt ($ containerCount.html ()) + 1;
                                $ container.data ('share', value);                                 //$containerCount.html(value);
                                if ($ headerCount.length> 0) {                                     //$headerCount.html(value);                                 }
                                if ($ badged.length> 0 && (dataShareType == 'facebook' || dataShareType == 'twitter')) {                                     if ($ badged.hasClass ('is-visible')) {                                         //$badged.html(data);                                     } else {                                         //$badged.addClass('is-visible').html(data);                                     }                                 }                             }
                        }                     });                 }             }         }, '.wt-share-button')     });
Source link