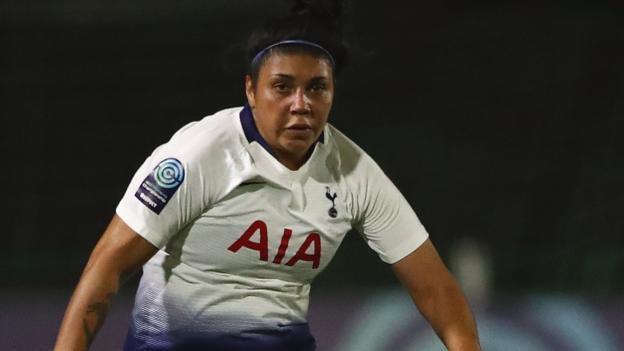 Tottenham Ladies Defender Ray Hector says that during the game of Sunday she was the subject of racist abuse by Sheffield United Player.
Hector, 23, Claimed in a tweet Tottenham won 2-1 in second place in FA Women's Championship.
Former senior veteran of Wetford Ladies wrote, "It is so shameful that racism appears to be rising again in football."
"I got the voice of some monkeys from an opposing player. The only reaction was to allow football to talk."
Sheffield United Women said in a statement that they are aware of the post on "Social Media" and have begun an investigation to determine the full facts.
Spurs, who said that the incident was reported to the referee by Hector during the game, the FA was also informed.
An FA statement read: "We take all allegations of discrimination very seriously and will inquire about this."