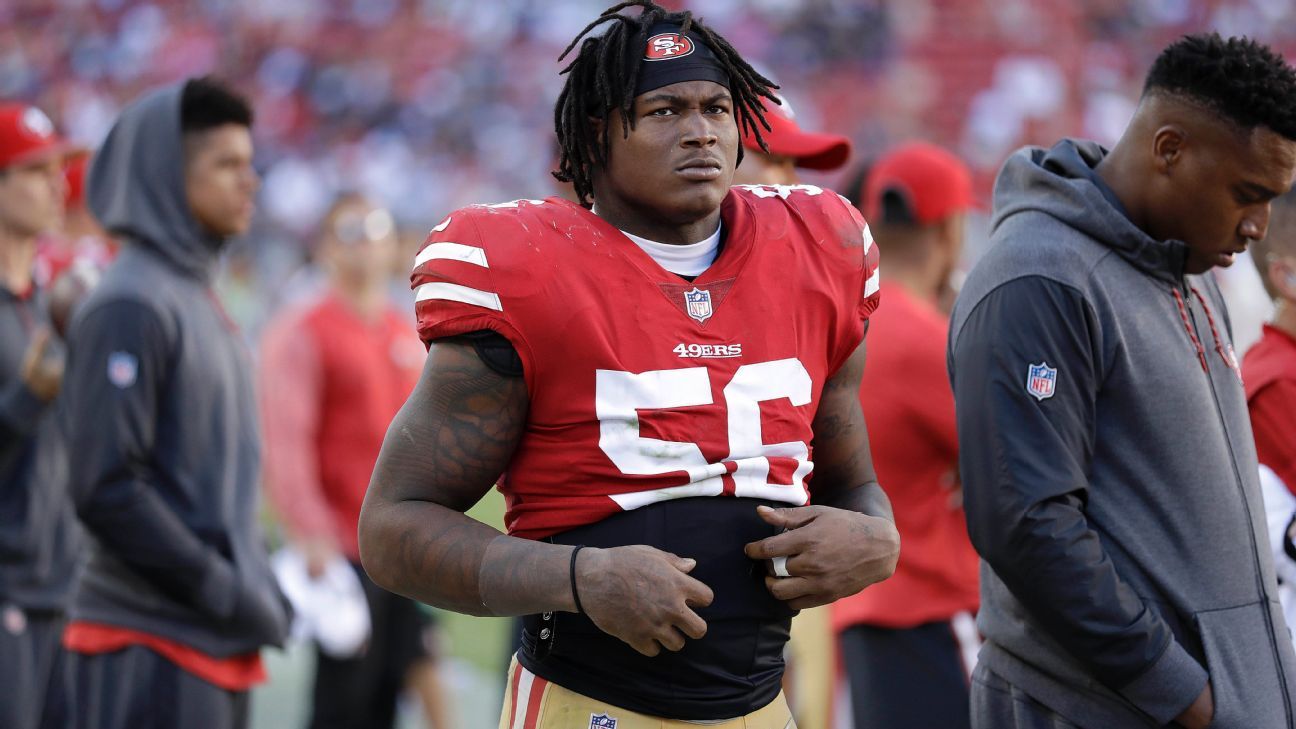 The Washington Redskins linebacker agreed to remain on the exemption list of the Reuben Foster Commissioner and until his legal legal issues are resolved until the League's decision is appealed, the source of the league told ESPN.
After being arrested on the charge of home violence last week, it will probably be excluded for the remainder of the season.
With Foster's decision not to appeal to his placements on the liberation list, Redskins disappointed or unbelievable opinions on Tuesday claimed that the draft of the first round of 2017 is to pick up with the only concept that it can be leanchins on their defense in the next season instead of this season. Source said.
The word soon emerged that a team claimed Foster – before Redskins declared it as a team – some other teams had themselves removed from the idea that they had a claim on them.
An NFL coach, when asked by ESPN whether its team claims Foster, the text returned, "Loll." Another GM, when asked if his team claimed that it was back, "no way !!!!"
Washington's sole team tried to justify the decision last week by claiming Foster. In a radio interview on Thursday, Redskins executives Dog Williams arrested Foster's domestic violence "the small potato" as compared to the "crimes committed by the authorities."
Williams said, "We've met people who are high, high, high, high places that have done worse, and if you actually see them, they are still there." "This is a small potato [compared to] There are many things. "
Williams apologized for the comments the next day.
Source link