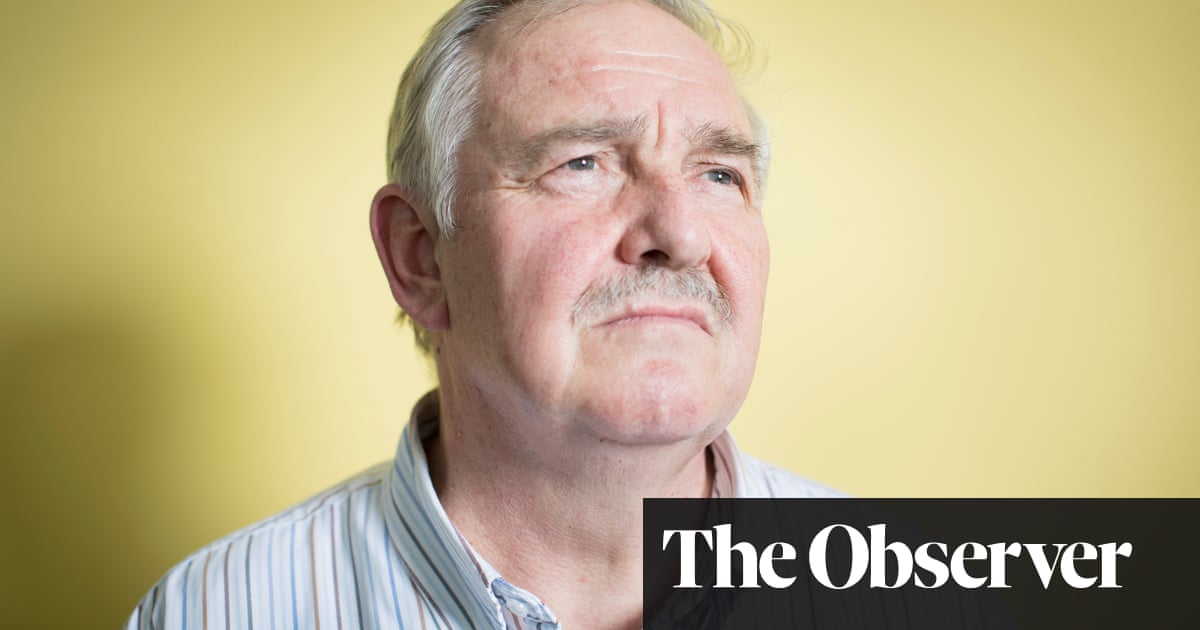 [ad_1]
A former government drug chief has said that if the Home Office wants to reduce drug-related deaths, opposition to safe injection rooms should be dropped.
David Nutt, who chairs the Advisory Council on Drug Abuse, said that since the records began in 1993, drug deaths would "deliberately ignore evidence" by failing to answer last week's chapter at its highest level. Statistics show that deaths from drug poisoning increased by 16% last year, representing the highest year-over-year. Nevertheless, the Home Office is refusing to allow a safe injection room – spaces where the addict can squeeze under medical supervision.
Nutt was cited as a drug poisoner in 2009, saying ecstasy and LSD were less dangerous than alcohol. Now president of the drug science charity, he said Inspector: "Safe injection room works. Not only do they save lives, they are also the gateway to rehabilitation and removal of needles and other clutches from our streets and parks. They are a triple win. "
"Fixing rooms" have dramatically reduced drug deaths in many countries, including Denmark and Canada, but Home Office fees have hampered their efforts to conduct trials in the UK. The NHS was reprimanded in Glasgow for seeking approval to test them – there are more drug-related deaths in Scotland than in any other European country. In March, the Labor Party also called for a trial to reduce deaths on drug use rooms.
In a document written by the Office of the Office's Fish Legislation Legislation team last year and sent to Glasgow councilors, "there is evidence for the effectiveness of drug use rooms and the prevention of public nuisance problems associated with open drug scenes, and to reduce health risks for drug users."
Campaigners point out that the rate of overdoses in policy-making European countries has dropped, while in Britain they have risen.
The latest figures show that last year 359 deaths were reported from drug poisoning in England and Wales, with more than half involved in heroin-related drugs.
Martin Powell, of the Transform Drug Policy Foundation, which seeks to reduce the harm caused by drugs through evidence-based policy reform, said: "When thousands of families are being victimized by avoidable drug deaths every year, it is unreasonable to block supervised drug use rooms. Do – especially when they have accepted the Glasgow Council, where Ann Chase is booming to allow him to open up, that he is working. We call on the Home Secretary to identify this as a public health crisis and act now. "Recent research published in June revealed that 230 people in 20 months in British Columbia. The death toll has saved these facilities – Canada's province has a similar population and drug problem.
Last year Guardian Visited a safe access facility in Denmark where 800 overdoses were registered without a single death, as nurses quickly administered antidote and made a person alive before an ambulance was called. Campaigners say drug-related deaths in the country have been stagnant since 2011, while no deaths have occurred in Europe's drug use rooms, with at least 78 people.
The UK Government's Advisory Council on Drug Abuse has stated itself that safe injection room overdoses have been successful in cutting deaths in Vancouver, Canada and Sydney, Australia.
[ad_2]
Source link